You can potentially achieve your dreams by becoming a successful entrepreneur, which is an exciting and profitable journey. But the path towards entrepreneurship should not be taken lightly. If you want to succeed in the competitive world of business, you need a set of well-thought-out strategies that can help you achieve your goals. In this blog post, we will look at 10 essential strategies that can help you be a successful business owner. These strategies are essential to a prosperous business career; they cover everything from finding your passion to becoming an expert at flexibility. So let us embark on this journey to discover strategies for running a successful business.
Essential Strategies for Achieving Success as an Entrepreneur
Discover the critical strategies and insights you need to become a thriving and successful entrepreneur, navigating the path to your business goals.
1. Establish Your Objectives And Interests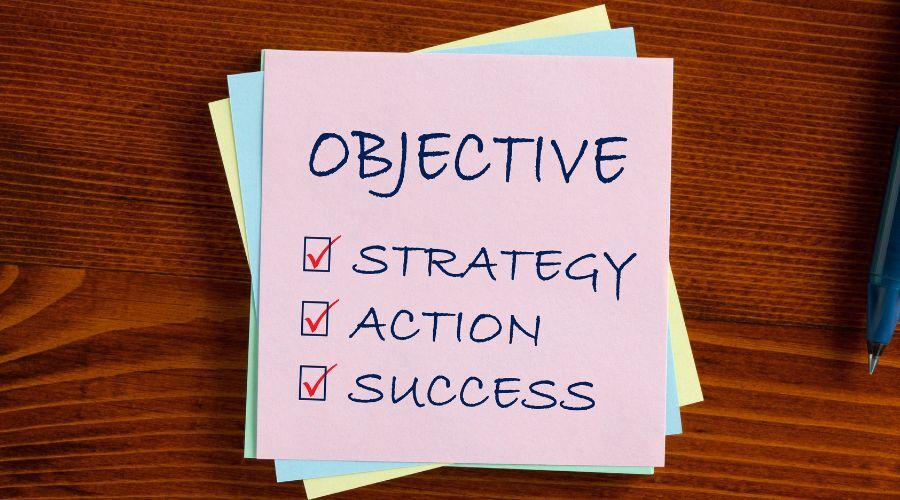 Your entrepreneurship journey is guided by your passion. You are pulled forward by a magnetic attraction, even on the toughest of roads. You can find your purpose and passion by asking yourself these questions.
Which interests or hobbies do you enjoy doing, even if you are not getting paid for them?
Which difficulties or challenges are most relevant to you personally?
How can you use your passions and skills to positively impact these kinds of issues?
Your business should reflect your objectives and interests. Having a sincere interest in what you do increases the likelihood that you will continue to be committed, driven, and eager to overcome obstacles.
2. Conduct A Market Study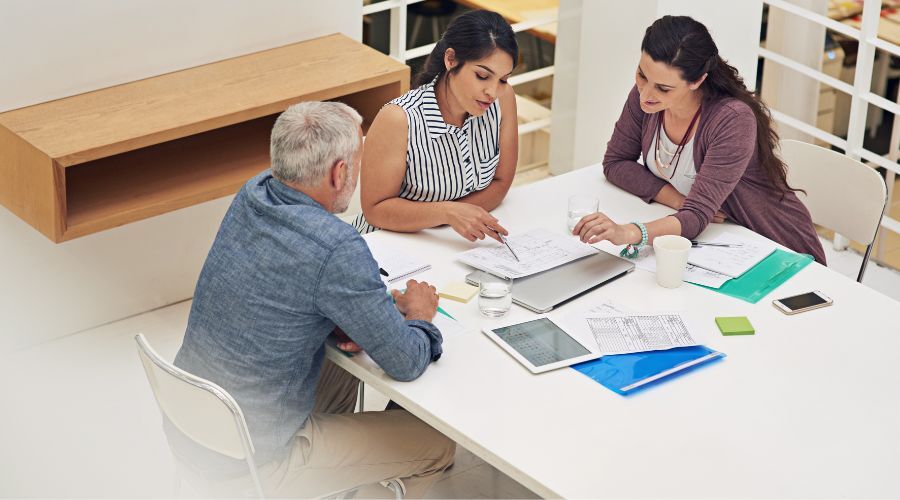 Market research forms the basis of your company's business plan. It means being fully cognizant of the environment in which your business operates. Here's how to carry out market research efficiently:
Use an industry analysis to examine your industry in greater detail. Acknowledge its current state, trends, and potential for growth.
Choose your target audience by identifying your ideal clientele. Describe your clients in detail, taking into account their traits, preferences, and issues.
Research your rivals. What are their advantages and disadvantages? How can you make your company stand out?
To uncover internal and external elements impacting your firm, perform a SWOT analysis (Strengths, Weaknesses, Opportunities, and Threats).
Gather opinions from prospective clients via surveys or interviews.
With the aid of this study, you may adjust your product or service, price, and marketing strategies to better satisfy target customers.
3. Create a Trustworthy Business Plan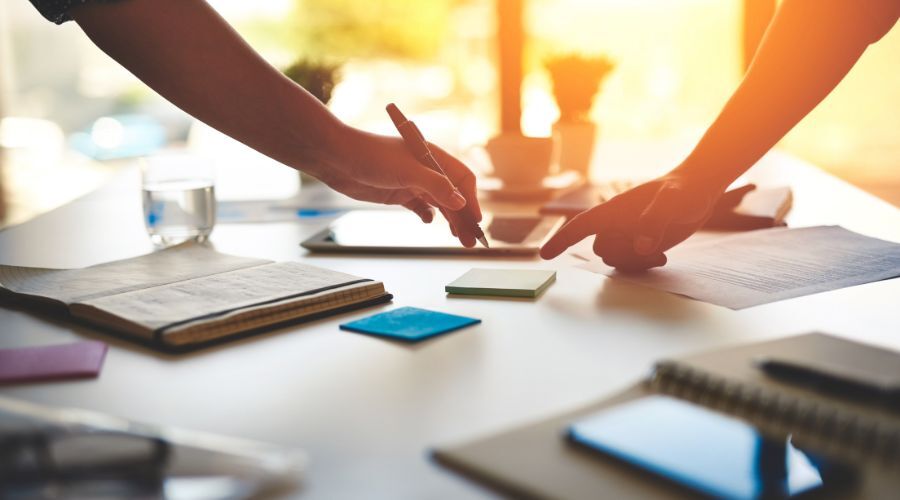 A well-organized business plan is the foundation of any successful business strategy. Every aspect of your business, from the big picture to the smallest details, should be covered. The following things ought to be included in your business strategy:
A brief synopsis of the activities of your business
In your mission and vision statement, outline the long-term objectives and mission of your business.
A market analysis gives you comprehensive details about your target market and competitors.
Give a succinct explanation of your offering, emphasising its distinguishing features.
How are you going to use your marketing and sales strategy to reach and convert consumers?
Financial projections include estimates for revenue, expenses, and profits.
What is the day-to-day workflow for your company? Always include the operations plan.
In your growth and expansion plan, outline your long-term goals and objectives.
Beyond being a tool for raising money, a solid business plan serves as a roadmap to steer your growing company in the right direction.
4. Establish a Powerful Online Presence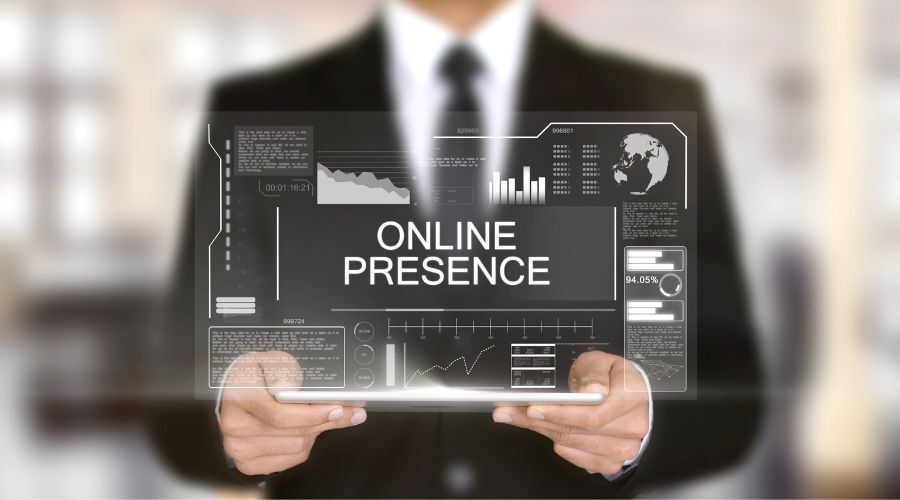 In the modern digital world, building a strong online presence is essential to growing your audience and winning over new customers. To achieve this successfully:
Create a website that accurately captures the essence of your business and is easy to navigate. Make sure that it is mobile-friendly.
Use SEO strategies to increase the visibility of your website on search engines. Make use of relevant keywords, create excellent content, and enhance your website's structure and loading speed.
Select the platforms that will best serve your industry and target market. Share insightful material, interact with your audience, and create a brand community.
For email marketing purposes, create and manage an email list. Email marketing is a cost-effective and efficient way to reach a large audience with personalized messages that can help you build relationships, promote your products or services, and increase sales.
Your online presence not only increases your reach but also gives you the opportunity to communicate with potential customers worldwide and lends legitimacy to your brand.
5. Focus on Affiliations And Partnerships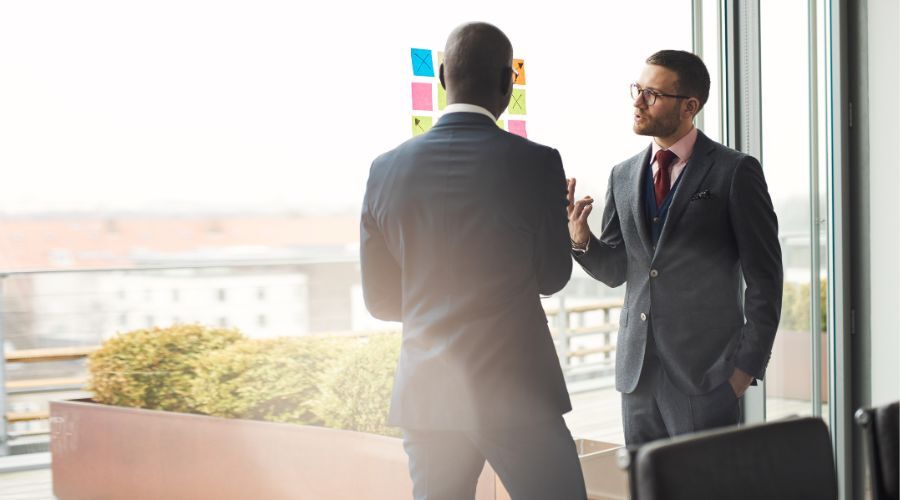 Networking is a crucial aspect of entrepreneurship. You can take advantage of opportunities and obtain crucial information and support by establishing and sustaining relationships. This is how you do it:
Attend industry events to participate in conferences, seminars, workshops, and trade exhibitions related to your industry.
Join groups or associations that are pertinent to your industry. These might provide connections and resources.
Utilise social media platforms like LinkedIn to establish connections with individuals within your company.
Seek out mentors who have experience in entrepreneurship or your field. They have the ability to provide guidance and advice.
By doing this, you can interact with your customers. Their recommendations could be very beneficial in improving your products and services.
Building a strong professional network can lead to business opportunities, partnerships, and collaborations.
6. Encourage Continuing Education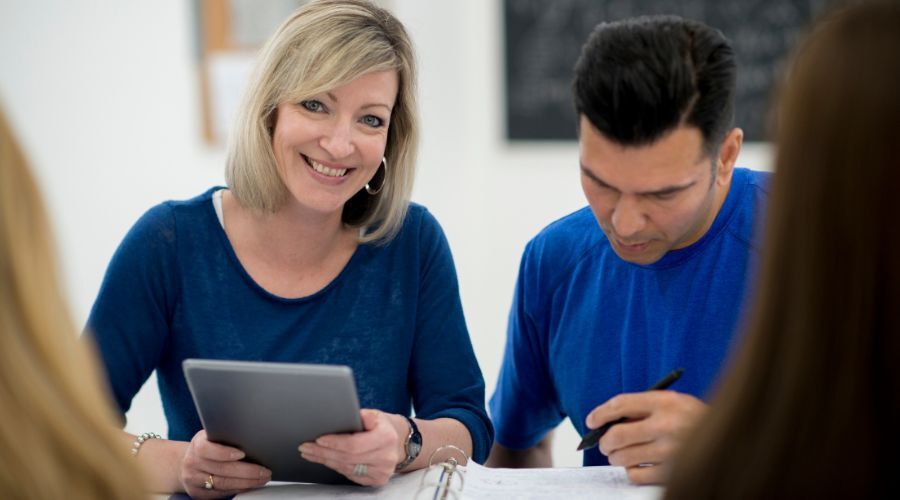 The fast-paced corporate environment demands that one be a lifelong learner. To continue learning, consider the following:
Take advantage of industry-related seminars and courses. Networking and in-depth education are opportunities these occasions offer.
Read books, business journals, and articles to stay current on the newest trends and advancements.
To acquire new skills or improve your existing ones, sign up for webinars, certificates, and online courses.
Look for experienced mentors or coaches who can offer you personalised advice, guidance and motivation to do more.
If you keep up with industry changes and take advice from others, your knowledge and skills will remain relevant.
7. Use Good Financial Management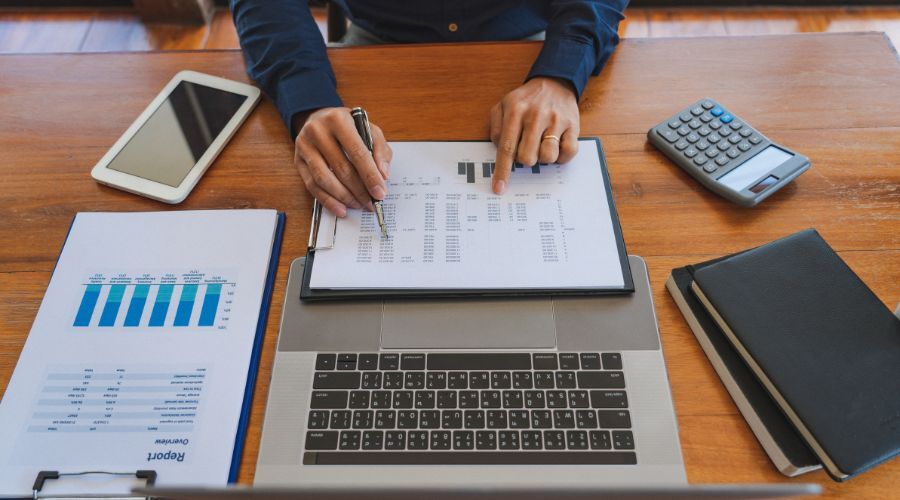 The long-term survival and success of your business rely on competent financial management. It is crucial to consider the following financial factors:
Budgeting: Create a detailed budget by listing all of your expected income and expenses. Consider reviewing regularly and making any necessary changes.
Controlling Cash Flow: Keep a careful eye on your cash flow. Make sure you have sufficient cash on hand to cover ongoing costs and seize opportunities.
Accounting & Bookkeeping: Keep up-to-date financial records, consider using accounting software, and think about getting financial management assistance from an experienced accountant.
Investment Choices: When deciding how much money to invest in your company, take into account aspects like risk and possible return on investment.
If you practise good financial management, your business will continue to be solvent and resilient to changes in the marketplace.
8. Pay Attention To Customer Satisfaction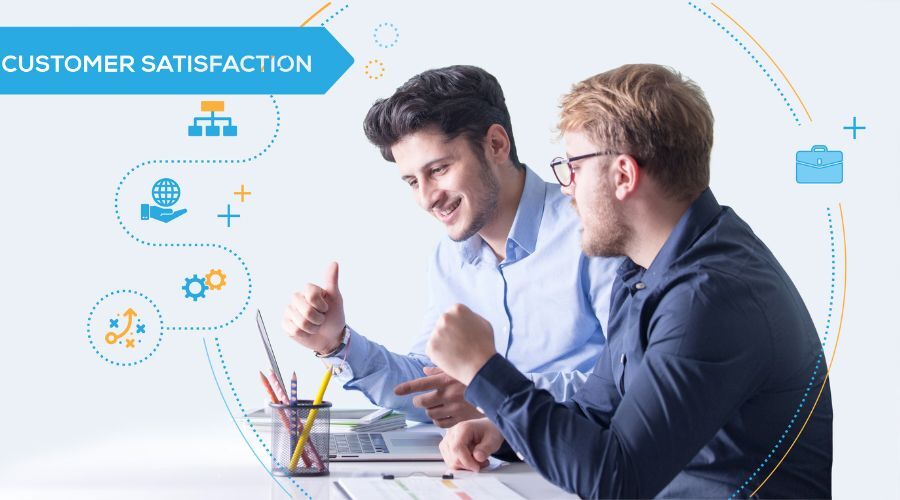 Customer satisfaction is one of the main factors that determines a business's success. Satisfied consumers develop into devoted and enthusiastic brand ambassadors. To put customer satisfaction first, follow these steps:
Excellent customer service is defined as going above and beyond to meet the needs of the client. Answer queries and concerns from customers in a prompt, courteous manner.

Getting input from clients: Make a conscious effort to get input from clients via questionnaires, reviews, or face-to-face interactions. Use this data and facts to improve your products or services.

Maintain a consistent level of quality in your offerings. Make sure that each time a client engages with your business, they understand how dedicated you are to meeting their needs.

CRM (Customer Relationship Management) software is a viable option for monitoring and overseeing customer relationships and interactions.
Content customers are more likely to use your services again and refer you to others, which grows your business through word-of-mouth advertising.
9. Remain Flexible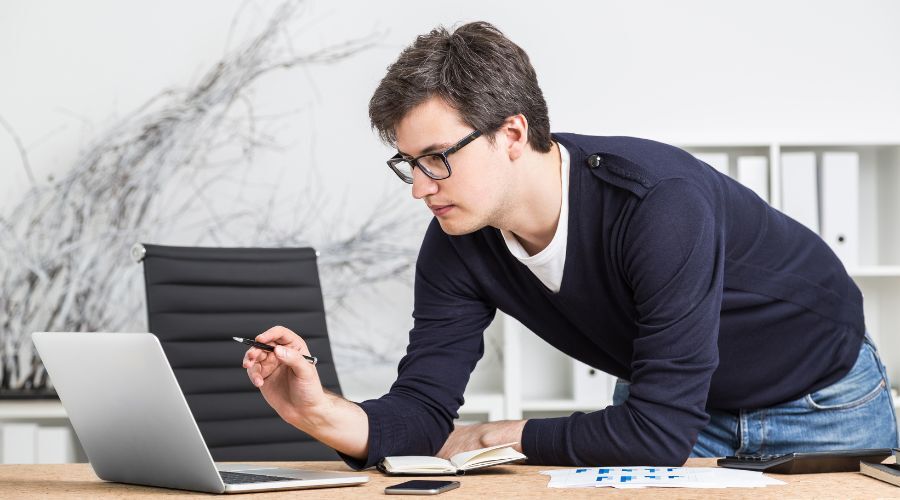 Successful entrepreneurs are renowned for their adaptability. The dynamic nature of the business environment necessitates flexibility. Here's how to stay adaptable:
Keep an eye on the market and stay informed about any new developments by continuing to monitor your industry.
In order to remain competitive, it may be necessary to pivot your business strategy, product lineup, or target market.
Identifying possible hazards and creating backup plans for different contingencies are part of risk management.
Acknowledge your failure as a teaching moment. Rethink failure as a chance to improve. Many prosperous business people, experienced setbacks prior to reaching their objectives.
Being adaptable is essential for success in a dynamic, ever-changing business environment. It enables you to respond effectively to challenges and seize opportunities as they arise.
10. Perseverance and Fortitude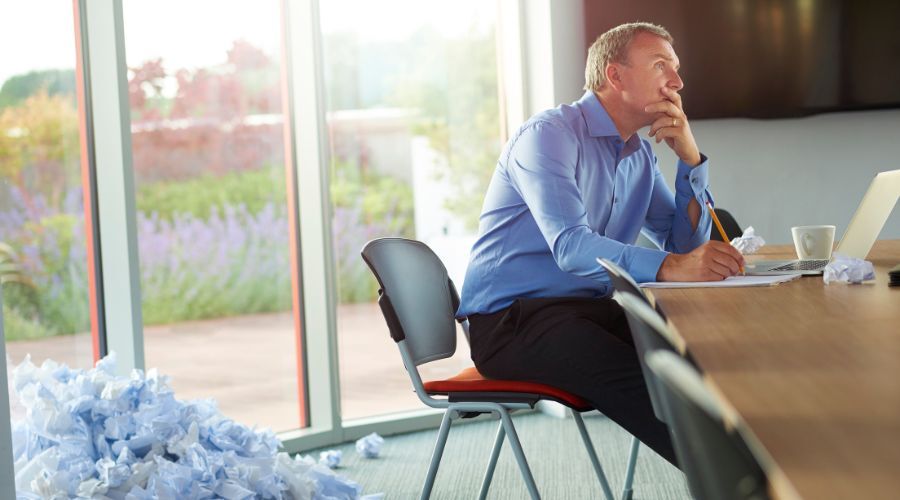 Persistence and flexibility are possibly the most crucial qualities of a successful business owner. The path of an entrepreneur is rarely easy, and you will encounter setbacks, obstacles, and moments of self-doubt along the way. Here's how to cultivate these traits:
Extended Goals: Persist in maintaining a clear extended goal for your business. Remind yourself of your long-term goals even when you are facing immediate challenges.
Remain Dedicated: It is easy to give up when things get hard. However, successful business owners endure difficult situations. They set themselves apart by remaining upbeat when others might give up.
Be prepared to adjust your plan or seek new opportunities when things do not go as planned. This is known as adapting and pivoting.
Create a support system around yourself by surrounding yourself with mentors, friends, family, and other business professionals who can provide guidance and inspiration during difficult times.
Remember that there are often times when there are obstacles on the way to success. Successful businesspeople are not deterred by setbacks because they view them as temporary obstacles on the way to accomplishing their main goals. When you are resilient and persistent, you can get past challenges and continue on even the most challenging path.
Conclusion
Although it requires dedication, careful planning, and the development of critical skills and attributes, e-entrepreneurship is a fulfilling and exciting path. Putting these ten strategies into practise will make you more equipped to handle the intricacies of the business world. Your enthusiasm and mission will drive you, market research will inform your approach, and your capacity for flexibility and failure recovery will be your greatest assets. With the right amount of time and effort, you can achieve your entrepreneurial goals. If you maintain your motivation, keep learning, and persevere in your entrepreneurial endeavours, you will be well on your way to reaching your goals.